In , Saddam Hussein's troops set at least Kuwaiti oil fields alight, as they retreated from Kuwait during the First Gulf War. The oil fields. What made Saddam Hussein foolish was ever dealing with the retards of the Western powers - what made. Saddam Hussein knew the war was over. He could not have Kuwait, so he wasn't about to let anyone else benefit from its riches. As the.
Video
Oil Fields of Kuwait - Baraka [HD] They resulted in damage to physical infrastructure, like pipelines and wellheads, wasted oil, and environmental destruction. By using this site, you agree to the Terms
ncaa live
Use and Privacy Policy. Covered head to foot in oil, they moved like phantoms through the gloom. Some analysts have speculated that one of Saddam Hussein 's main motivations in invading Kuwait was to punish the ruling al-Sabah family in Kuwait for not stopping its policy of overproduction, as well as his reasoning behind the destruction of said wells. For me, these men are the true heroes of the war.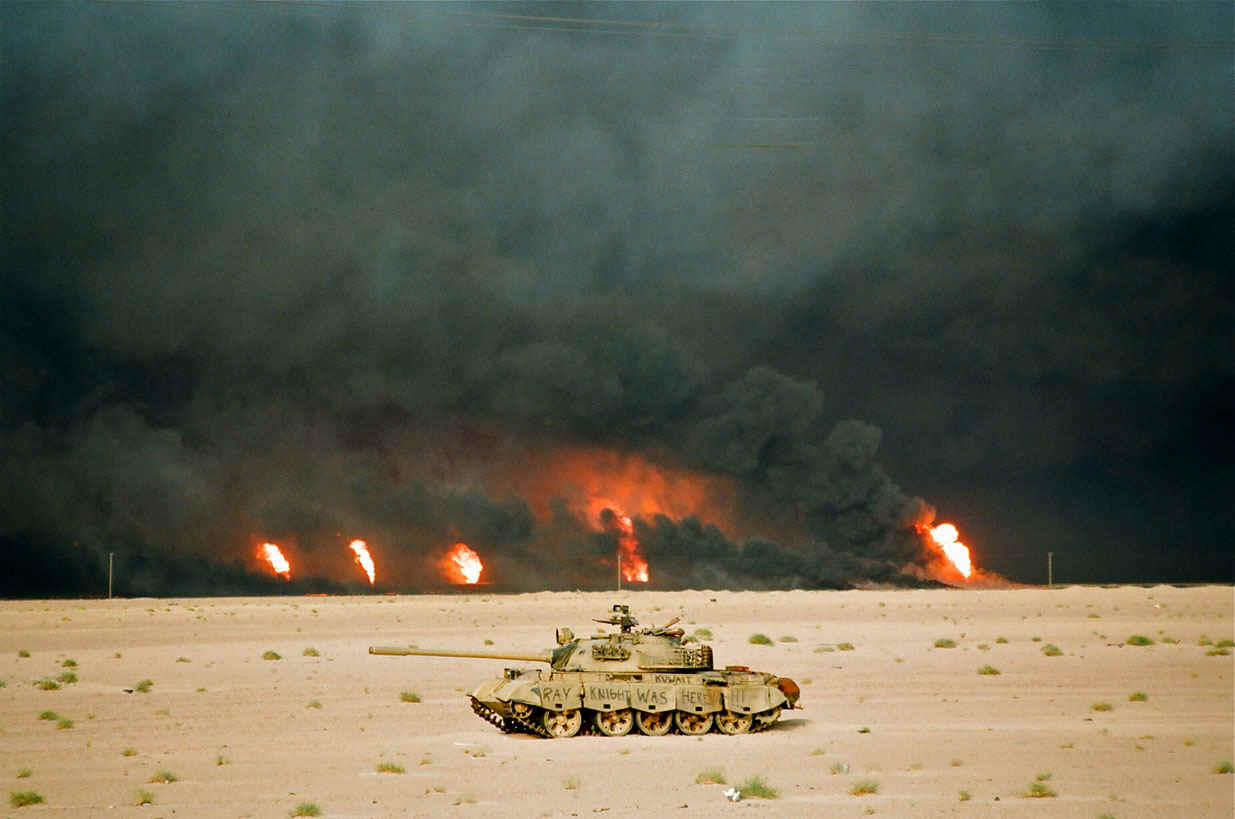 Desert storm oil fires - Gewinn
A paper published in analyzed the degree of exposure by troops to particulate matter , which included soot but the paper focused more-so on silica sand, which can produce silicosis. Birks, Alan Robock and Paul Crutzen together collectively stated that they expected catastrophic nuclear winter like effects with continental sized impacts of "sub-freezing" temperatures as a result of if the Iraqis went through with their threats of igniting to pressurized oil wells and they burned for a few months. Saddam Hussein knew the war was over. You can help by adding to it. The land based Kuwaiti oil spill surpassed the Lakeview Gusher , which spilled nine million pounds in , as the largest oil spill in recorded history. The military use of the land based fires should also be seen in context with the coinciding, deliberate, sea based Gulf War oil spill , the apparent strategic goal of which was to foil a potential amphibious landing by US Marines. During the second US invasion of Iraq in , approximately 40 oil wells were set on fire in the Persian gulf within Iraqi territory, ostensibly to once again hinder the invasion.